A kind restaurant is assisting the homeless in finding a place to eat, work, and live permanently.
Social Bite began as a modest cafe in Edinburgh, Scotland, and has now grown into a fantastic restaurant. Peter, a young homeless man, walked into the café one day and requested for a job, and they agreed to hire him. This initial act of generosity kicked off a decade of charitable work for the homeless from Social Bite.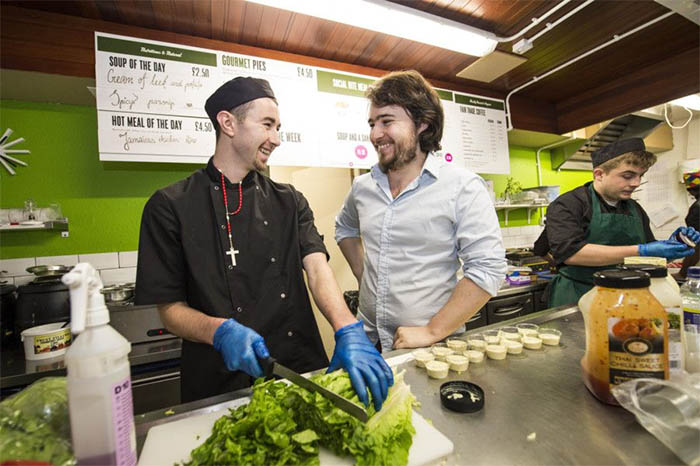 As a method to assist persons suffering homelessness, Social Bite began to give more and more employment to them, and the founders and employees became deeply involved in the subject of assisting the homeless in general. After a few months, they started a "Pay it Forward" program, in which guests could pre-order meals to be distributed to the homeless who came to the café.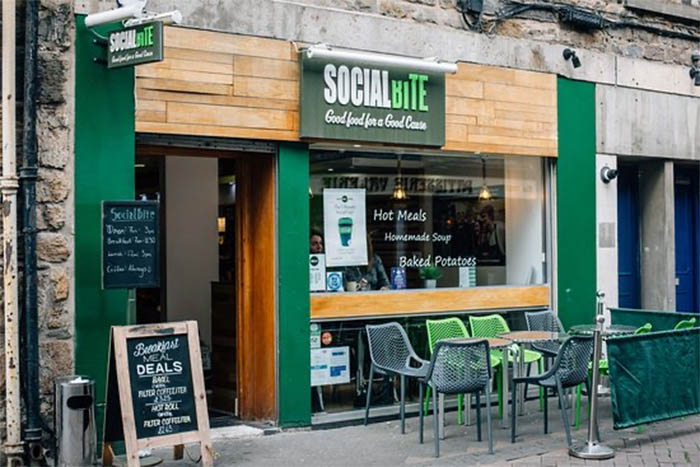 Josh Littlejohn MBE and Alice Thompson, the proprietors of Social Bite, created Vesta Bar & Kitchen, where they are able to give weekly sit-down meals to an average of 40 homeless persons on a weekly basis.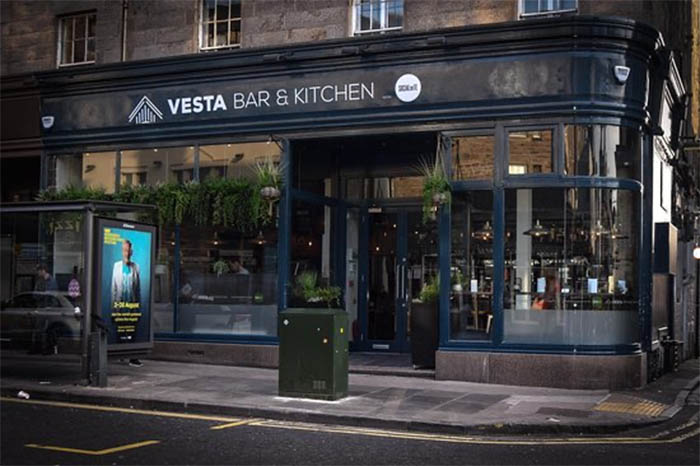 Every year, Social Bite distributes over 140,000 meals and warm drinks to rough sleepers in Scotland. During the pandemic alone, they were able to provide over 800,000 food kits to assist the homeless in their time of need.
"Every year, we deliver over 140,000 pieces of food and hot beverages to the country's most needy citizens," according to Social Bite's website. "People who are homeless or food insecure are encouraged to visit our chain of sandwich shops throughout the day to enjoy our handcrafted cuisine and delicious coffee." We also host a series of "Social Suppers" events in the evenings. "Women's only" nights and refugee nights are among them. We also manage a joint venture restaurant called Vesta Restaurant and Bar, which serves a free sit-down two-course dinner to persons suffering homelessness every Monday afternoon."
To aid as many homeless people as possible, the proprietors converted their eateries into official charities and began donating their income to help those in need.
"The Social Bite Fund is a Scottish registered charity that aims to end homelessness via creative solutions such as job and assistance programs, as well as temporary housing." We propose a new way of conducting business by promoting a "Social Business" model, in which trading enterprises dedicate 100 percent of their revenues to social concerns in Scotland."
Homelessness has been a factor in the hiring of 25% of the personnel.
"Social Bite is the sole owner of two companies that operate under the Social Business model: Social Bite, a chain of retail stores and catering concessions with a quarter of its workforce coming from a homeless background; and Vesta Bar & Kitchen, a restaurant that provides training and employment opportunities for homeless and vulnerable people, as well as a Pay It Forward option. Vesta Bar & Kitchen also hosts a monthly sit-down lunch for persons who are homeless in Edinburgh on Mondays from 3pm to 5pm."
The crew at Social Bite arranged an event called "Sleep in the Park" to raise awareness for the homeless, in which 18,000 people came up in tents and sleeping bags to sleep in a park overnight while advocating for an end to homelessness.
They hosted the event again for individuals from all over the world, and over 60,000 people from 52 places took part to raise awareness and finances for the cause of ending homelessness. Will Smith took part in the event and gave a bedtime tale to everyone.
They constructed the Social Bite Village, which consists of 11 two-bedroom houses that give accommodation for the homeless as well as a means of assisting them in regaining their footing.
Scotland's Accommodation First program, which has acquired 830 houses across five cities to offer permanent housing for Scotland's homeless, was also launched by Social Bite.
When we put our love for one another before money, beautiful things happen.