Rather of allowing a letter from a bully to get her down, 11-year-old Brooke Dalton chose to stay optimistic and reply with compassion when she discovered it in her bag.
Brooke is a sixth-grader at Rincon Middle School in Escondido, California, and she and her family have been homeless for over four years. They've stayed in motels, in their van, and now in a recreational vehicle. She got a harsh letter from a bully who seemed to be aware of their predicament inside her backpack after she finished school one day.
"I was quite sad on the inside since the school year had just begun. "I'm not sure why I'd get a message like this; they don't seem to know anything about me," Brooke explained.
The message labeled her obese, ugly, used profanity, accused her of having "ebola," and even stated that they wished Brooke, who was 11 years old, died. "Someone who can afford more than you," it was signed.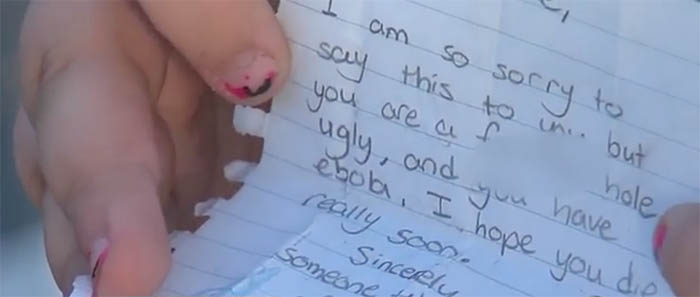 "How can people treat those who haven't done anything so cruelly?" Brooke remarked. "I just want to ask them, 'Why did you have to send this to me?' but I'm glad they did because now I can do the right thing with the message and make sure other kids don't get this note," Brooke explained.
Despite the fact that the message is cruel and Brooke's living circumstances is tough, she loves and respects her mother.
"I felt that was incredibly personal since my mother works so hard to provide for us; she practically works two jobs," Brooke explained.
Brooke's mother explained, "We have a lot of our own small personal issues going on, it was almost clear, you know, that that person who sent that letter knew."
While writing the letter was challenging at first, Brooke decided that rather than allowing it to make her upset, she wanted to encourage compassion for one another and aid others who were being harassed in a similar circumstance.
Brooke scrawled the slogans "Spread Kindness," "I Am Strong," and "Bully Back Off" on the family vehicle that drives her to school.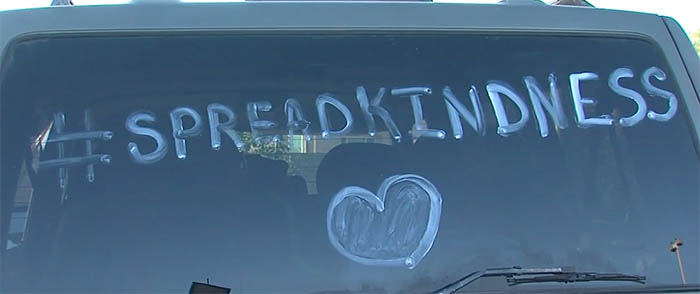 "I always stay optimistic no matter how many times I'm bullied," Brooke adds, "so that other people know they can too."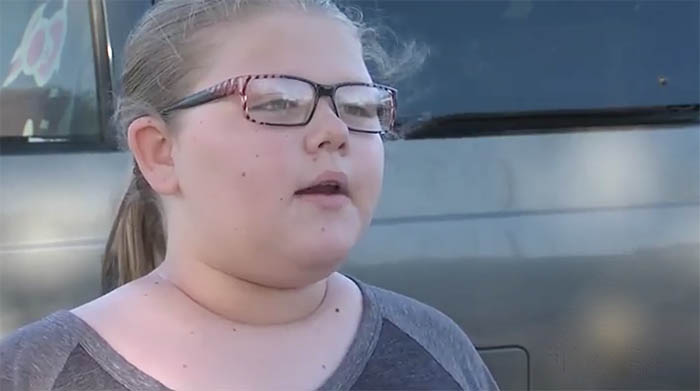 The school has taken proper action against the youngster who sent the message, and while childhood bullying is a problem in many schools, it is sometimes revealed that young bullies are in agony and are tormented or mistreated at home by their parents. One of the most effective strategies to assist a child comprehend and grow out of their behavior is to speak with a certified school counselor or psychologist.
KGTV organized a fundraiser for the Dalton family and was successful in raising more than $3,000 to assist them with their living circumstances.
Brooke has received a lot of love and support online.
"At recess and lunch, if there's a youngster at school who is lonely, new, or going through a difficult period, I make it a point to involve them." Nothing is more demoralizing than being bullied and feeling alone. "I wish more parents talked to their children," Kathleen M. wrote.
"Please do not give up! Oh, how my heart breaks for this sweet little girl! I, too, have a kid who is frequently bullied for various reasons. I wish there was more being done to combat bullying." Christina M. said, "I'm praying for this young woman."
"You'll get a long way with your good attitude." Little kid, you're going to be fantastic! Allow no one to drag you down to their level. You're more capable than that. "May God bless your heart." Claudia C. remarked.