Teens Melt Hearts When They Give Their Homecoming Crowns To Classmates With Special Needs
The majority of high school students have positive recollections of what many regard to be the most beautiful years of their lives.
It is at this period that we meet new people and learn a lot about life. It's also the time of year when most of us first fell in love.
The students and staff at Veterans Memorial High School were all looking forward to the homecoming. They had no idea, however, that this event would make national headlines as a result of something two kids did.
Brandon Moreno and Madison McDaniel were one of the couples chosen to be the new school's royalty for 2019, and they won.
Brandon and Madison felt amazing after being proclaimed King and Queen. They were ecstatic, eagerly accepting their crowns, and snapping photographs to capture the occasion forever.
Brandon and Madison, who are boyfriend and girlfriend, stated only a minute later that they were giving up their crowns because they thought someone else deserved them more. This came as a complete shock to everyone, although they had given it some thought the night before the homecoming function.
Brandon told KZTV, "We were really delighted to be nominated." "She remarked something along the lines of, 'Wouldn't it be wonderful if we gave the crowns if we won?'
Brandon and Madison handed out their crowns to Robyn Ponce and Seth Thompson, who were taken aback when they heard their names.
Principal Scott Walker remarked, "There was a standing ovation." "I had chills, and there were a lot of happy tears." It was just one of those moments that you'll remember for the rest of your life."
Both Robyn and Seth belong to the special class. Edna Salazar, a special education teacher at the school, expressed her gratitude and pride that they were able to feel included on that wonderful day.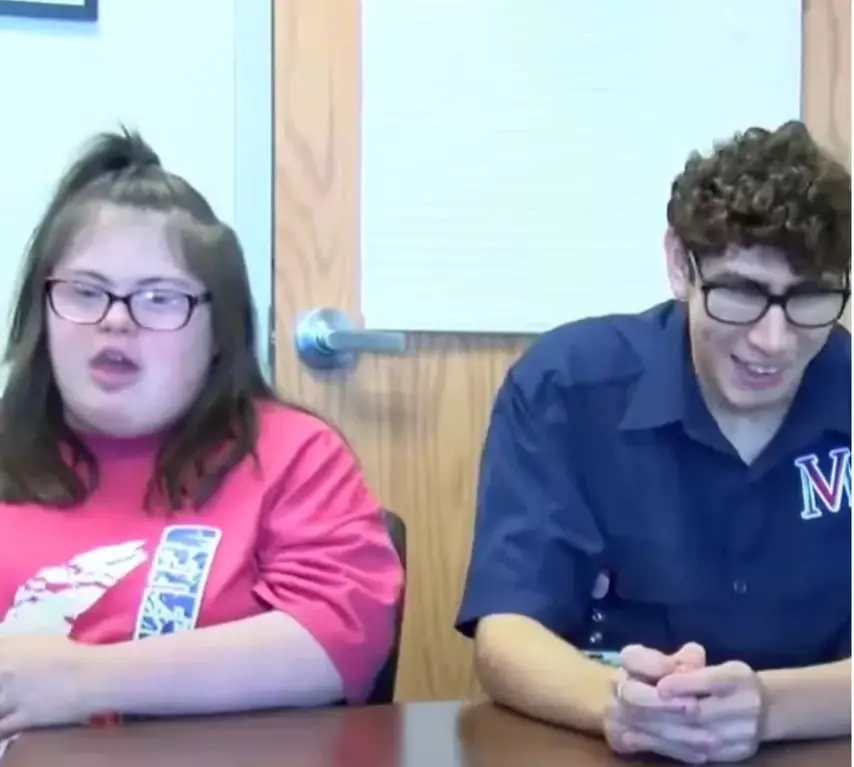 "Just witnessing (McDaniel) lay the crown on her was lovely in and of itself," Salazar told KZTV. "It was genuinely incredible, and watching her joy and his disbelief on his face was priceless."
Brandon and Madison were recognized for their altruistic effort and inclusive thinking by the school, which shared the heartwarming tale on their Facebook page.
"Congratulations on being Homecoming Queen and King, Madison McDaniel and Brandon Moreno." What you did today in passing away your crowns to two very unique people demonstrates where your hearts are. Robyn Ponce and Seth Thompson are the 2019 Homecoming Queen and King, respectively. You're all so unique!"
Source: boreddaddy.com